Fr
ONCommit has extensive experience in the management of phase I-IV clinical trials and observational studies (especially early phases and pivotal trials - IND/CTA) with small molecules (NME, First-in-Class) and biological drugs.
Therapeutic Area
ONCOLOGY is our speciality and we bring extensive experiences in the following indications:
- Acute Myeloid Leukemia
- Chronic Lymphocytic Leukemia
- Non-Hodgkin Lymphoma
- Melanoma
- Breast Cancer
- Colorectal Cancer
- Lung Cancer
We are also experienced in other indications and therapeutic areas (e.g: Metabolism, Respiratory Diseases) and we enthusiastically invest time and gain knowledge of specific indications in order to meet our clients' needs. We support you with our strong expertise in project management and clinical trial methodology to successfully deliver clinical studies. Please do not hesitate to contact us for further information on how we can help you, thank you!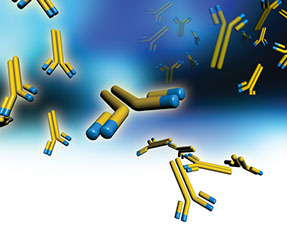 Study Types
ONCommit has experience in complex clinical trials in patients and healthy volunteers, especially in early phases. Whether the study is conducted at a contract research organization or hospital (e.g.: clinical trial phase I unit), we coordinate the activities of the study to the set-up, conduct and close-down of the study:
- Phase I single or multi-centric trials
Pharmacology studies (e.g: PK/PD, Mass Balance, Bioavailability, Drug-Drug Interaction)
Exploratory studies (e.g: Biomarkers)
First in Man studies
- Phase II and III multi-centric registration trials
- Phase IV and observational studies
ONCommit Sàrl
Avenue des Baumettes 11
1020 Renens, Switzerland
+41 79 225 29 07