Fr
Managing clinical studies in
translational and clinical research
Founded in 2013 and located in Switzerland, ONCommit supports academic institutions, biopharmaceutical and medical device companies in translational and clinical research.
We provide efficient, flexible and high quality services in the management of clinical studies and translational research projects, and we are specialized in early phases clinical trials and Oncology. We provide freelancing/consulting services and full services through collaborations.
We bring our strong experiences and knowledge in clinical trials methodology and project management as well as our network of experts in life sciences; we listen and understand expectations from researchers, clinicians and industry professionals at research centres, health care institutions, and biopharmaceutical companies to ensure the delivery of our partners' projects and contribute to positively impact on patients' lives.
As a small-size company, our approach is based on an entrepreneurial and hands-on attitude as well as a multiskilling and flexible resourcing model to fulfill various roles on a project; we establish collaborations with experts from industry and academy and ensure the delivery of projects with optimizing resources allocated.
TOP NEWS
ONCommit has successfully completed a lung cancer study:
"I would highly recommend Lilian for study project management services. He has been very efficient in completing successful study set-up with selection of high performing investigators sites and professional management of study site contacts. He did a very good job in completing all the required study submissions, sites initiation and data collection activities. Lilian was a consistent and reliable member of the study team who delivers high quality project management services."
Consulting Manager (Navigant Consulting).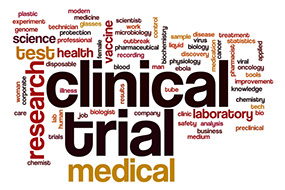 Contact us to see how we can help you
+41 79 225 29 07
ONCommit Sàrl
Avenue des Baumettes 11
1020 Renens, Switzerland
+41 79 225 29 07